Her Majesty's Theatre Seating Plan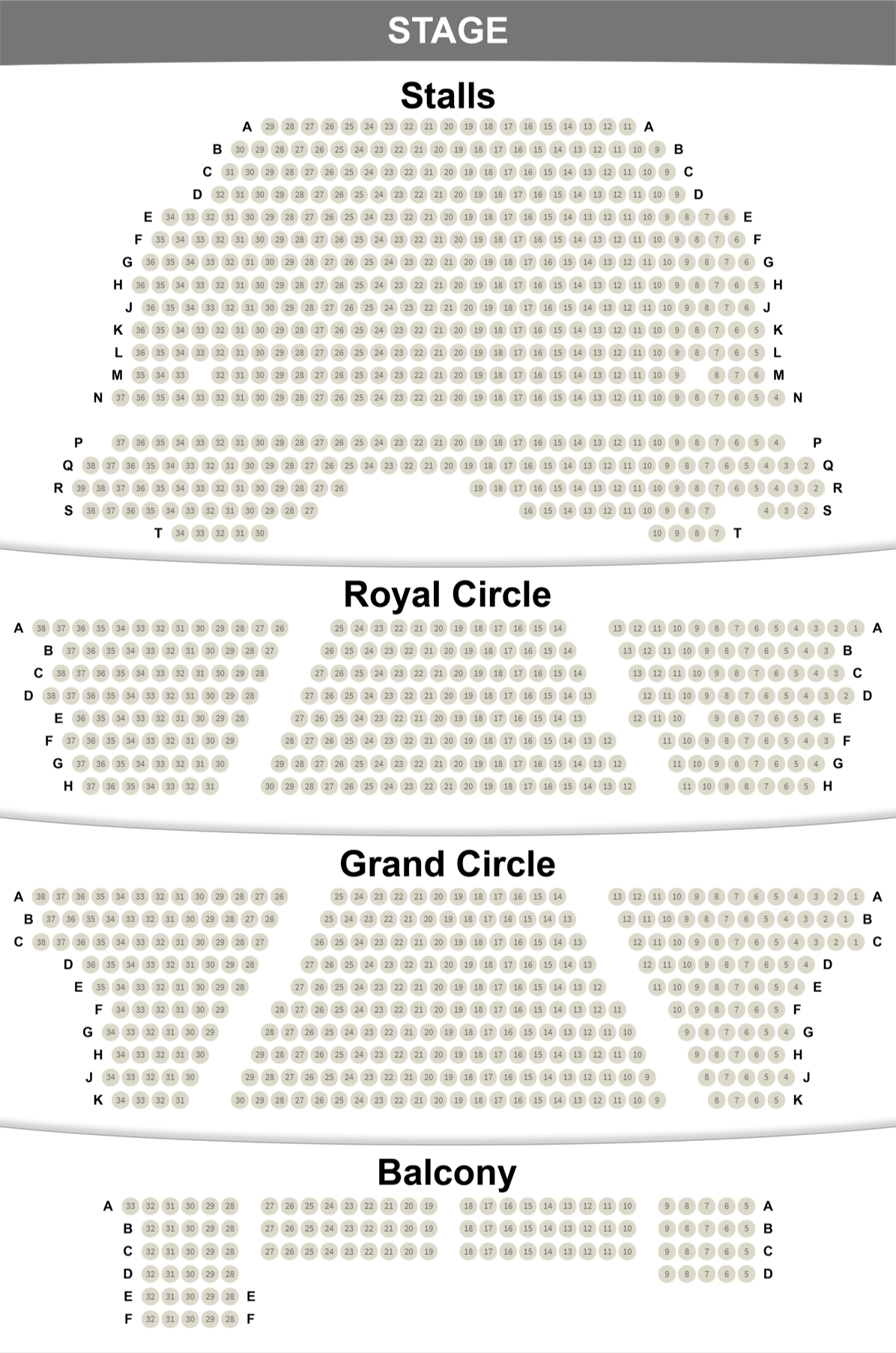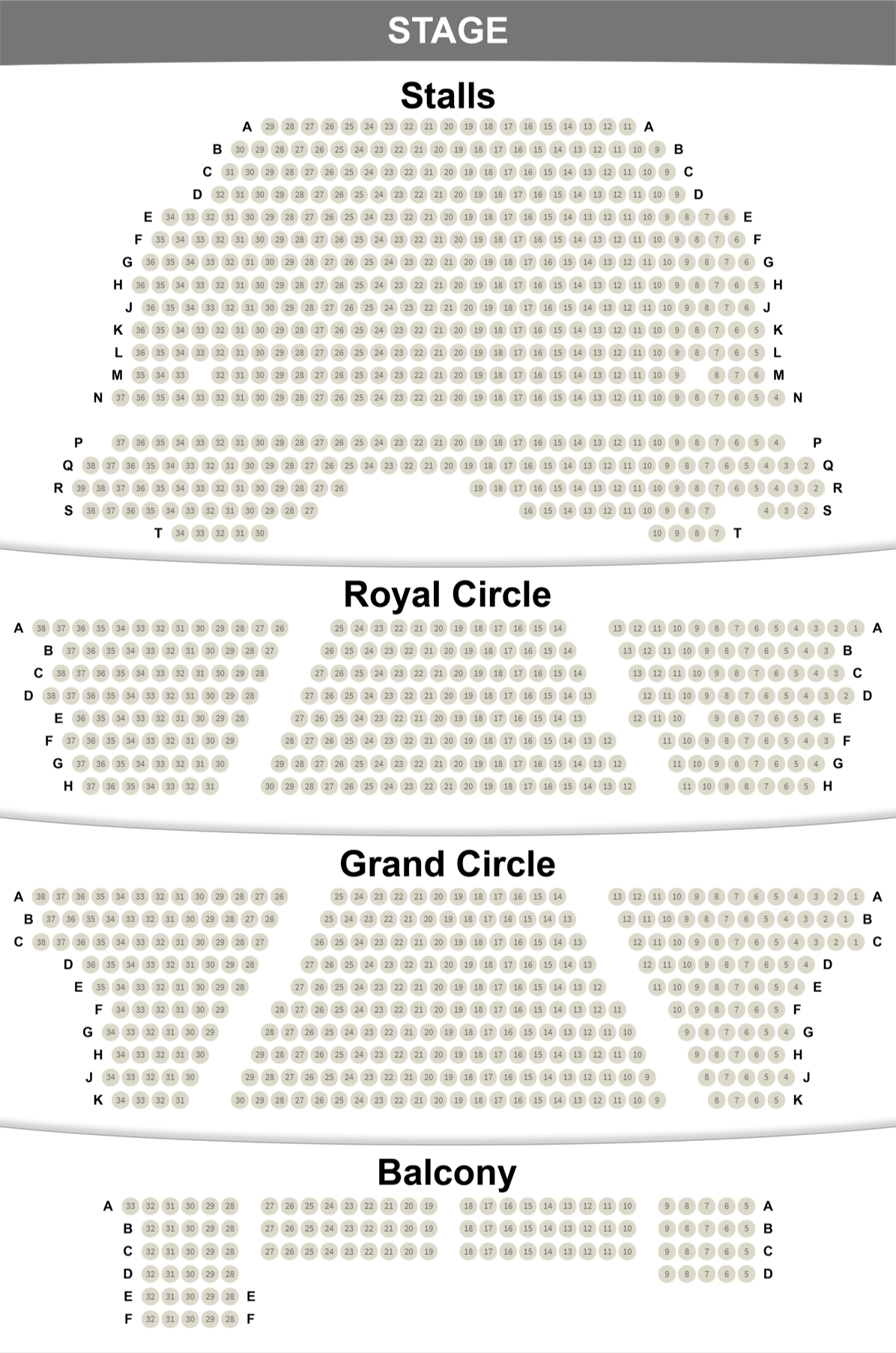 The age of this theatre means there are quite a few architectural features that can prove problematic for some views to the stage, from certain sections of the auditorium. The main obstruction are the pillars, which cause restricted views from many parts of the stalls. The auditorium is curved, which means you get side-on stage views for some seats at the end of rows. The best seats in the house can be found in the front and middle section of the stalls and first few rows of the royal circle.
The stalls
The stalls contains some of the best seats in the house, especially the front and middle sections. They are gently sloped for a fairly clear view over the tops of people's heads, however shorter people and children will struggle. Legroom in the stalls is tight and it's recommended you leave large bags and coats behind. The prices in the stalls are generally the most expensive, but the premium views make it worth the price.
The royal circle
The royal circle is one level above the stalls and you'll find the best seats in the first four rows, but not on the edges with their side-on view of the stage. The overhangs from the grand circle above affect the view from royal circle seats from around half way back. The overhang obstructs the top section of the stage too, which can prove a problem during highly visual, set design-driven productions.
The grand circle
The second highest tier of the theatre is the grand circle, probably the best place to sit if you want a bargain ticket with a reasonable view of the stage. Prices are markedly lower in this section reflecting the distance from the stage – however, as a balance between good views and low prices they deliver a great deal. The grand circle is affected by the overhang of the balcony above, but this only kicks in towards the rear. If possible try to book seats nearer the front of the circle.
The balcony
The highest level in the theatre, the balcony is set very high up in the auditorium and most seats in this section feel disconnected from the action on stage, especially to the rear. The rows are steeply raked, allowing for a clear view to the stage. The legroom in this section is very restricted. Always check your view of the stage before choosing your seats.
Buy Tickets Online


From Official Tickets Agents